January 28 2009
4
28
/

01
/

January
/

2009
15:50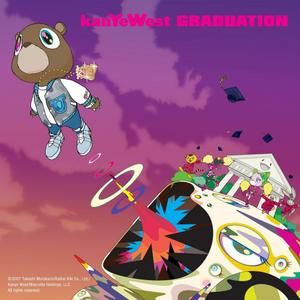 Do you know an art collector, enlightened or not, who never dreamt of an art collection making Dakis, Bernard, François, Eli & Co. become pale? How many art lovers, in total darkness, don't know they have some magical works at home?
Do you envy them ? Be an art collector is not so hard a job : few euros, a nice frame, a patch of wall, et voilà! that's all folks! Oh, of course, you need to love art music.
Relationships between pop music (to generalize) and contemporary art (to simplify) begin at the birth of... both finally. Maybe that's the reason why they are as thick as thieves, they are almost brothers. If the first use of a pop icon is probably Oedipus (Elvis #1) by Ray Johnson on 1956, the first cover made by an artist may be the Velvet Underground & Nico and the famous banana by Andy Warhol. The collaboration takes history the wrong way and rises on myth. The disc is a Warhol piece, only his name is written on the cover and a sentence invites you to "peel slowly and see" a beautiful flesh-colored banana... Warhol's class as identification. Except from any music considerations, close to artistic performances, the appropriation of the format by Warhol is perfect. What's surprising? This new medium of artistic diffusion is a mass resource serving his own legend. Blatant.
From arcane bands (Kaz Oshiro for Soft Punk by John Wiese) to famous ones (Julian Opie for the Best of Blur), from rock (Andres Serrano for Reload by Metallica) to rap (Takashi Murakami for Graduation by Kanye West), from experienced artists (Damien Hirst for Greetings from the Gutter by Dave Stewart) to young ambitious ones (Dan Colen (photography by Terry Richardson himself) for the eponymous album by the Virgins), all the combinations are possible. If there is no doubt about the exchanges between the two creative sectors, what these latter let us know about the motivations and the consequences for each one? Obviously, the band takes advantage of an intellectual aura (even Coldplay looks more clever with a Delacroix on the Viva la Vida cover), an epochal aesthetic (the This is Hardcore of Pulp by John Currin) and a vitality that art only can hand over (Tim Webster & Sue Noble for Dig!!! Lazarus Dig!!! by Nick Cave & The Bad Seeds). For the artist, it's a great window overtaking the art market and exceeding the white cubes. It's the opportunity to match a new audience, bigger, younger too. It's the possibility to participate to a marketing machinery, fabulous by its productivity, dangerous by its manipulation.
The exchange can be fertile for both simultaneously and give interconnections and pertinent style fusions. The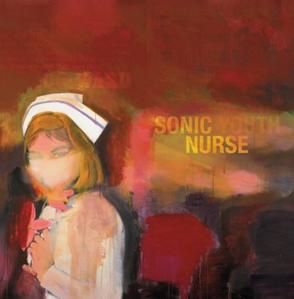 absolute masters are the Sonic Youth. If Kim Gordon, bass player and singer, has an artistic background and exhibits on art centers, the whole band impresses by its implication and the regularity and the perceptiveness of artists' choice.
To sum up, and by chronological order, we successively find: Kim Gordon (!), Richard Kern, Gerhard Richter, Raymond Pettibon, Mike Kelley, William Burroughs, Richard Prince, Jeff Wall, Christopher Wool... Let's say that it makes quite a nice little collection, available to everyone. The disc cover is the invention of a really democratic art. It has been covered itself by artists, embezzled, closing the circle of referents and references interacting between the two universes. So, you know what to do now: leave nonchalantly lying a Julian Schnabel around on your lounge (By the way by the Red Hot Chili Peppers) or declare, entertained, you offer yourself this little Jenny Saville (The Holy Bible by the Manic Street Preachers) for next to nothing... at the Fnac.
By Benjamin Bianciotto

[Pictures : above, Takashi Murakami, Graduation, Kanye West, 2007, Roc-a-Fella Records. Below : Richard Prince, album Sonic Nurse, Sonic Youth, 2004, Geffen Records]