May 29 2009
6
29
/

05
/

May
/

2009
15:06
The
Vancover Art Gallery
is pleased to present the first North American major exhibition of the renowned German artist Andreas Gursky, from May 30 to September 20. More than a simple opportunity to discover the artist whose photographs are among the most expansive in the world -the famous
99cents II
was sold at Sotheby's London in February 2007 for 3 346 456 dollars, the 130 artworks, specially resized, also engage a reconsideration of the individual images and his oeuvre as a whole.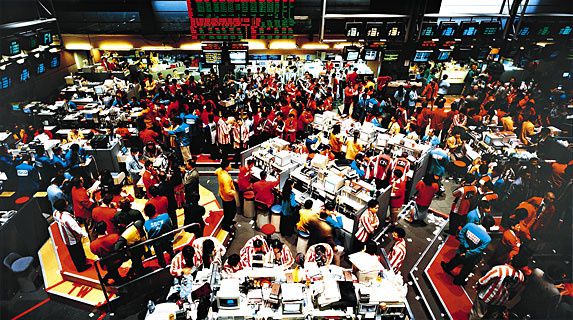 Born in 1995 in Leipzig, Gursky have this singularity to learn photography under a double influence: the Bauhaus creation at the University of Flokwang Hochschule Essen, and the documentary photography through the lessons of Bernd and Hilla Becher. The exhibition, chronologically organized, starts by this period, and concludes with seven new images printed in the monumental size -for which he is best known- specially produced for the occasion. Three decades of work are here presented, and the fact of reprinting in a smaller scale the major part of his artwork allows a unique comprehension of his creation process.
From the documentary photography to the experience of new digital technologies, this overview travels among the subjective dimensions of all representations of the social. Indeed his ongoing project to compile an "encyclopedia of life" has this amazing consequence to make travel all around the contemporary culture: Giants buildings, airports, insides architectures of buildings, events gathering thousands of people, rave dance floor, factory interiors, Rhine landscape, Gursky use the photography as a medium for constructing reality.
The photography's claims for "truth" is thus undermined: the artist gives us to see impossible places which are more relevant of our subjective perception than of the world itself. Besides, the ambiguity is increased by Gursky's color photo, which emulates the physicality of oil on canvas. The human-constructed patterns in urban, rural and remote landscapes render an image simultaneously representative and abstract, but where the capitalist society and the systems of exchange that organized are depicted with accuracy. Thus, you can loose yourself in details of the individuals in the crowds, or get a sensation of the whole, in this dialectic of impersonal/personal, Gursky reaches a n admiring level of photography... A great moment of art.
The exhibition is co-organized by the Vancouver Art Gallery, the Kunstmuseen, Krefeld, and the Moderna Museet, Stockholm and curated by Dr. Martin Hentschel, director, Kunstmuseen Krefeld.
[Visual : Singapore Stock Exchange, 1997. Cibachrome print, laminated to Plexiglas, 66 7/8 x 106 1/4 inches. Solomon R. Guggenheim Museum, Purchased with funds contributed by the Photography Committee, 1998. 98.4627. © 2007 Andreas Gursky / Artists Rights Society (ARS), New York / VG Bild-Kunst, Bonn]