March 30 2009
2
30
/

03
/

March
/

2009
21:36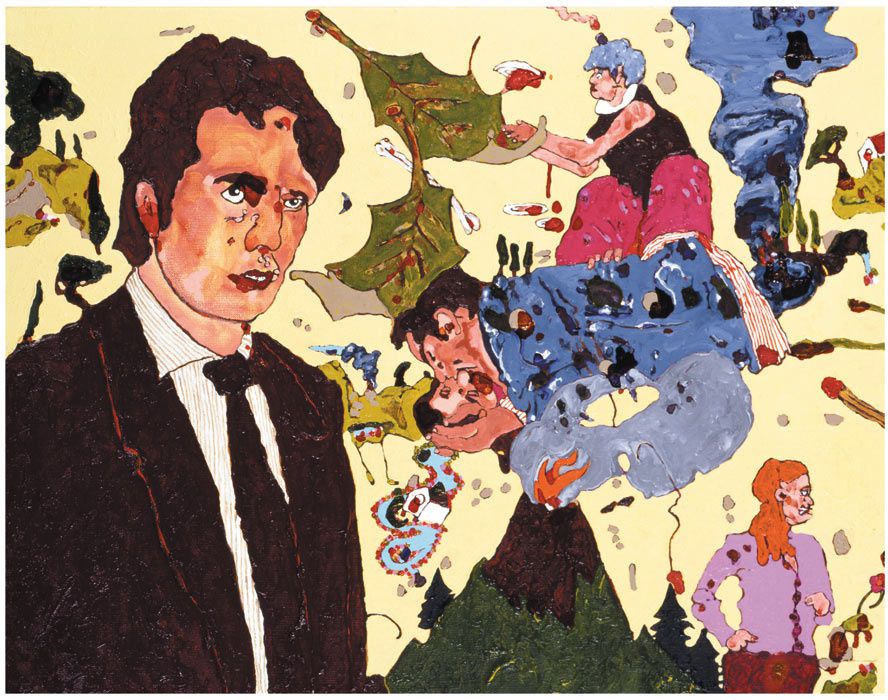 Marcel Duchamp prize became, since its creation on 2000, an event that can't be ignored by French art market. Created by the
Adiaf
, following Anglo-Saxon examples (as usual, and no matter what domain is concerned) and interfering, during an ephemera glory, with the self-glorified award field of the contemporary art micro-market. The field is basically evocated when the nominated are named, entering a race for the final bouquet that looks like a horseracing with fences and hurdles.
As far as we are concerned, we obviously and totally ignore backstage, negotiations, subtleties, camouflages and confusions. For the ones who would like to fathom and understand the unreachable, we strongly recommend them to read the duchampian experience, masterly told by the great artist
Olivier Blanckart
, nominated on 2005, pit worker describing the descent on the very depth of French evil art…
For the others who, like us, are floating on surface, we are going to try to enlighten the 2009 edition. The 4 nominees are already known, 4 men are engaged on this elegant rat race: Saâdane Afif,
Damien Deroubaix
,
Nicolas Moulin
,
Philippe Perrot
. So, what are the forecasts, the individual chances from a purely artistic viewpoint (the only one considered for the attribution: no needs to precise), our own point of view potentially disagreeing the final result… of October.
Neon and skulls: do we really have to say more? The work of Saâdane Afif is known and renowned, but neither knowable nor recognizable. He is definitively not a rock artist (rock music is not this thing, a prostitute to make up in order to look cool), not really a hype artist, not a bad artist, much more a French artist with Celador flavor (you know, the stupid candy): the "illusion taste" said the other guy… but Afif does not seem to be a good magician.
Damien Deroubaix smells rock, old rancid beer odor and vomit. The mix death-nazi-porn-rock (grind for the fussy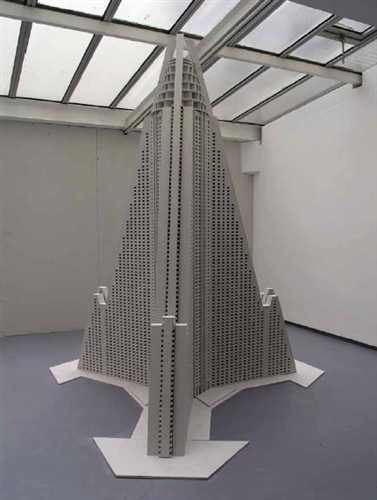 ones) is not frankly innovative, not totally the most relevant possibility of interactions too. It's completely exaggerated to mention Dada for his work (Schwitters was a punk, certainly not Deroubaix), a sure sense of composition (and good musical tastes) save a work paradoxically lifeless; his transgression attempts unfortunately fail.
Nicolas Moulin works on unreal architectures with soberness and impressive elegance. Everything is in its right place, measured even on outrageousness, sharp and efficient, never missing a (emotive) target. Silence from his pieces appeals our own silence. The reflection does not invade space but colonizes our mind. A demonstration of strength and artistic invasion.
Philippe Perrot is a painter. Surprising, right? Is the death of painting, repeatedly announced, only an illusory and mercantile ritual? But Philippe Perrot is really a painter. We can be not sensitive to his style, but he has one. It's strange, mixing references and referents, not desperately looking for aesthetic, not (more or less relevant) conceptually overactive, but it traces back buried emotions on a smooth scandal background. It's painting. For better or for worse. For amateurs only…
To summarize, as rudely as the idea to give a medal to artists, let's say: 1- Moulin, 2- Perrot, 3- Afif, 4- Deroubaix (photo finish for the two last ones) and we advise you to bet on: 1- Afif, 2- Deroubaix, 3- Perrot, 4- Moulin. You can bet. Beware the high odds. There's no reason to whip a jockey anyway…
[Pictures : above, Philippe Perrot,
La Haine (l'amour au bord du gouffre)
, 2007. Collection Carlos & Rosa De La Cruz, Key Biscayne. Courtesy de l'artiste. Below : Nicolas Moulin,
Datchotel Ryugyong
, 2007. Fermacell, 3 x 2,65 x 2,65 m. ex Pièce unique. Courtesy l'artiste et galerie Chez Valentin, Paris]